Introduction
Getting the perfect makeup look for your date night can be daunting. But don't worry, we're here to help! In this blog post, we'll walk you through everything you need to know about choosing the right makeup for date night, and how to create a flawless look that will last all night long.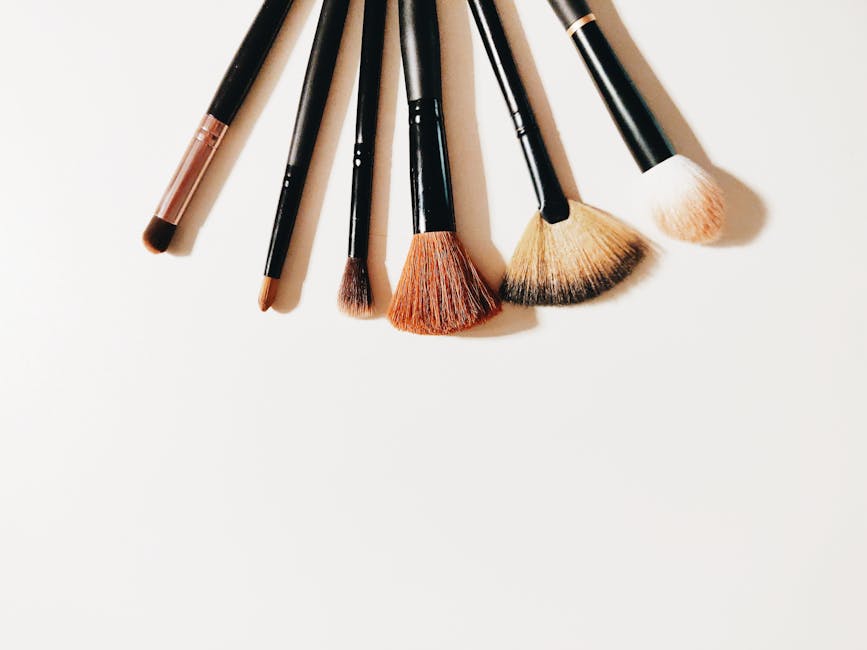 The perfect makeup look for date night.
What you need to know about choosing the right makeup for date night
When it comes to choosing the right makeup for date night, there are a few things you need to keep in mind. First and foremost, you want to choose a look that is flattering and makes you feel confident. Secondly, you want to make sure your makeup is long-wearing and will last throughout the night. And lastly, you want to choose products that work well with your skin type so that your makeup looks natural and fresh all night long.
Now that we've gone over what to keep in mind when choosing your date night makeup, let's move on to the steps for creating the perfect look.
Steps to creating the perfect makeup look for date night.
Step 1: Prep your skin
Before you even start thinking about makeup, you need to make sure your skin is in the best condition possible. That means cleansing, exfoliating, and moisturizing every day leading up to your date. On the day of, start with a clean canvas by washing your face with a gentle cleanser and applying a hydrating serum. Then, apply a primer all over your face to help your makeup go on smoothly and last all night long.
Step 2: Apply your foundation
Now it's time for foundation! If you have oily or combination skin, opt for a matte finish foundation; if you have dry skin, go for something with more of a dewy finish. You want something that will give you good coverage without looking cakey, so don't be afraid to spend a little extra on a quality foundation. Apply it with a damp beauty sponge or brush, starting from the center of your face and blending outwards.
Step 3: Conceal any problem areas
Next, use concealer to cover up any blemishes or under-eye circles. Again, you want good coverage without looking like you're wearing too much makeup, so choose a concealer that's one or two shades lighter than your natural skin tone. Dot it on with your finger or a brush and blend it out until there are no streaks or lines remaining.
Step 4: Choose your eyeshadow
For eyeshadow, it's important to pick colors that compliment your eye color and make them pop. If you have blue eyes, try using bronzes and browns; if you have green eyes, plums and purples look great; and if you have brown eyes, just about any color goes! Apply the lightest shade all over your lid as a base color, then use a medium shade in the crease of your eye for depth and dimension. Finally, use the darkest shade along your lash line as an eyeliner substitute (or in addition to actual eyeliner). Blend everything together well so there are no harsh lines remaining.
Step 5: Apply your mascara
No date night makeup look is complete without mascara! Curl your lashes first with an eyelash curler to give them some extra oomph; then apply one or two coats of mascara evenly from root to tip. If you want even more dramatic lashes, try using false eyelashes!
Tips for keeping your makeup looking fresh all night long.
Use setting powder
After you have applied your foundation and concealed any problem areas, you will want to set your makeup with a setting powder. This will help to keep your makeup in place and prevent it from creasing or smudging throughout the night. Just apply a small amount of setting powder to a brush and lightly dust it over your face.
Touch up your makeup throughout the night
If you find that your makeup is starting to wear off during the course of the night, don't hesitate to touch it up. You can carry a small compact with you so that you can quickly reapply some powder or blush if necessary. It's better to touch up your makeup than to let it all fade away!
Don't forget to hydrate
It's important to keep your skin hydrated if you want your makeup to look its best. Carry a bottle of water with you and drink plenty of fluids throughout the night. You can also use a hydrating mist to give your skin a quick pick-me-up during the evening.
Conclusion
Thanks for reading! We hope you enjoyed learning about how to get the perfect makeup look for your date night. Remember, the key is to prep your skin, apply foundation evenly, conceal any problem areas, choose the right eyeshadow and mascara, and set your makeup with powder. With these tips in mind, you'll be sure to look fabulous all night long.